LBHS Homecoming, Oct. 23, 2021 from 7 to 10 pm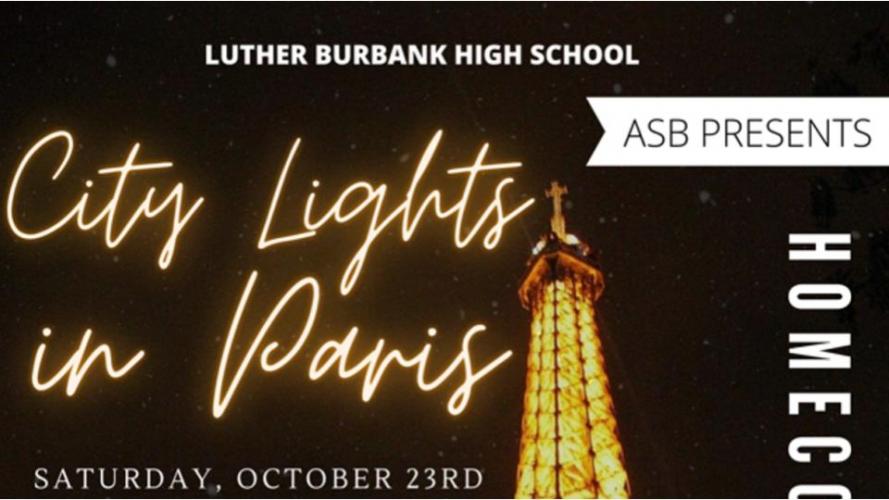 Homecoming 2021, "City Lights in Paris," will take place at LBHS tennis courts on October 23, from 7 to 10 pm.
Tickets cost 15 dollars and are available for purchase in C5 during lunch or afterschool. Last day to purchase is Thursday, October 21.
Before purchasing a ticket, you must complete this form.
In order to enter, all students attending Homecoming 2021 must either show proof of vaccination or a negative COVID19 test taken within 72 hours prior to the dance . No exceptions.