Titan Theater Spring Showcase, May 30 and 31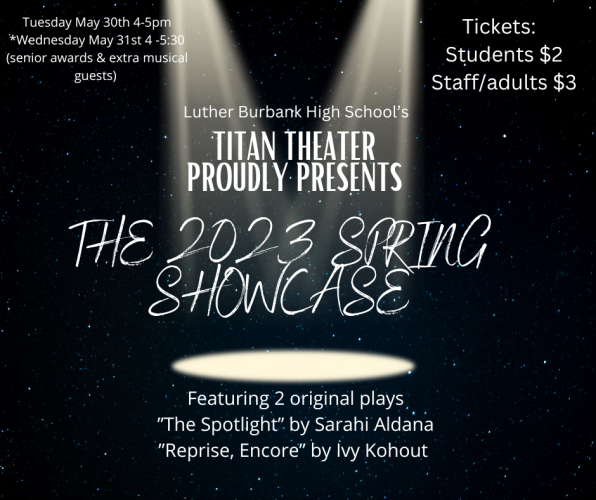 Theater classes have been working for the last 4 months to put together their Spring Showcase. There will be 2 performances on May 30 and May 31 in the auditorium, right after school.
Tuesday, May 30th 4-5
Wednesday, May 31st 4-5:30 (Awards will be given to our Titan Theater seniors & we will have visiting musicians from other schools performing after the plays)
Students will be selling tickets at lunch this week, but you can also buy at the door. $2 for students and $3 for staff/adults. We will also be doing a raffle on both days!